Hey y'all,
Excited to finally share some of the branding work we've been doing for a new project. The Towaliga River Retreat offers a little something for everyone, with fun activities and escapes for locals and tourists alike. Middle Georgia has a unique getaway destination, and we're thrilled to be a part of it.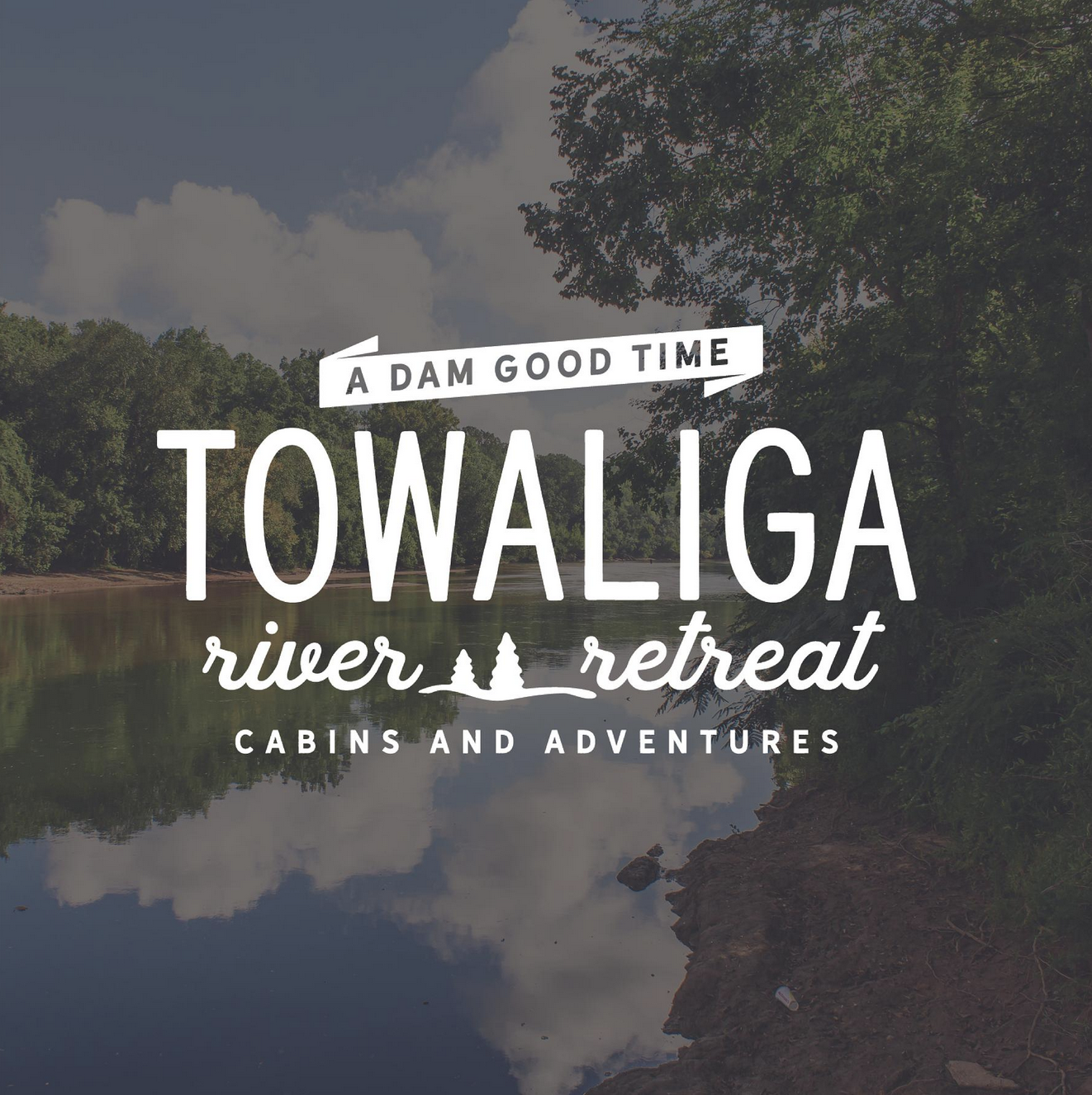 The Towaliga River Retreat is an escape everyone can enjoy. Maybe you just want to get away from the city and unwind closer to nature. Their charming cabins are perfect for a restful weekend getaway. 
But, if you're like us, you'll want a weekend escape with a bit of adventure. And the Towaliga River Retreat has multiple options for adventurers of every level. Hiking, biking, fishing, and canoeing are just a stone's throw from the cabins. Ocmulgee Outdoor Expeditions and Towaliga Provisions (selling flies and camping gear) will also be on-site.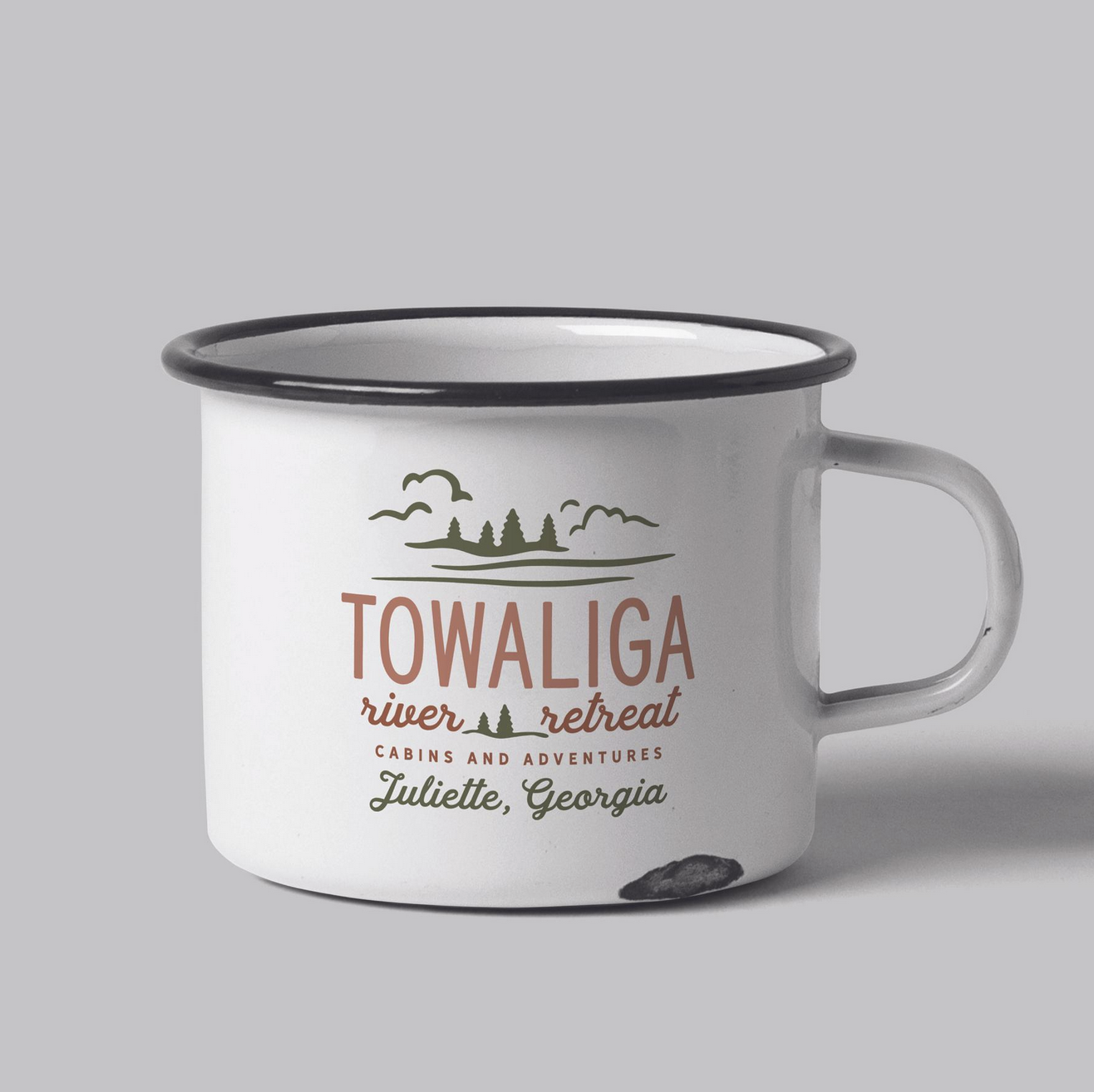 Plus, there's the food. The Whistle Stop Cafe, the iconic cafe from Fried Green Tomatoes, is open close to the cabins and serves local favorites like…fried green tomatoes, of course. 
Sorry if my excitement is bubbling over. But this project involves so much of what we love – local businesses coming together to provide an experience everyone can enjoy. The retreat is so much more than its individual parts (which are all fantastic on their own). It is better because the multiple local businesses, families, and personalities are working together to help people from all over experience Middle Georgia's beauty. Precisely the sort of projects we love being a part of. 
Developing a Brand
We helped with the branding, naming, and logo designs for this project. 
With something like this, we really needed to get a feel for the property. So, we went out and met with the team on location. We walked the charming cabin grounds, saw the campsites, and enjoyed a stroll along the river. Trust us, you're going to love it. 
After talking with the team, we came up with a direction and went to work. Our marketing team helped out with name ideas, and our design team drafted logos based on the client's input. Once we had the logos ready, we presented a handful of options that were all ready to go. They selected one of them as their new primary logo for the project. Since the work was completed and they enjoyed everything so much, we gave their team all the logos we designed for them. This way, they have a cohesive suite of graphics to use across all marketing materials and channels that will share a look and feel.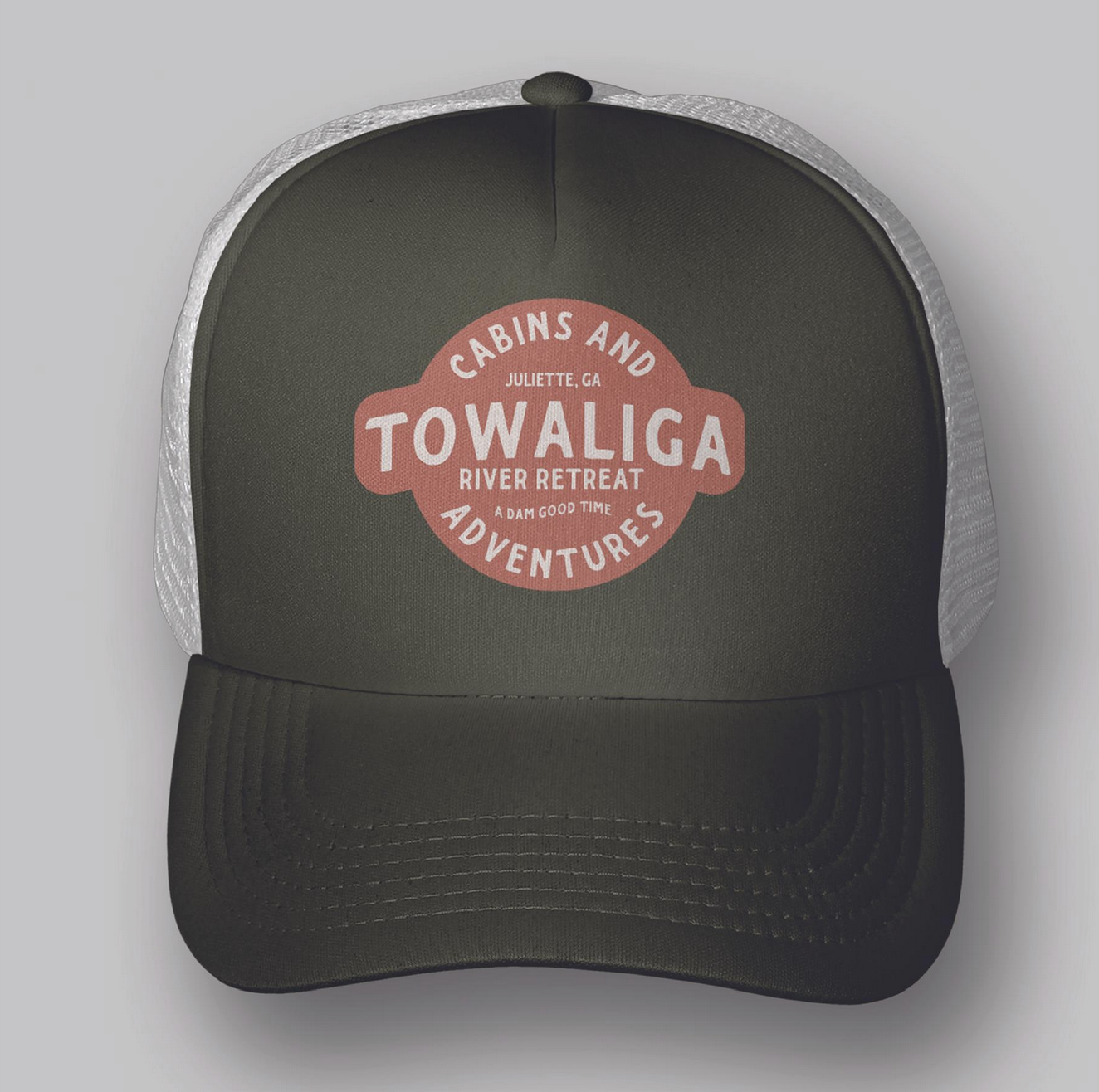 We also helped them with their rack cards, which are a must-have for tourist destinations like this. There's so much going on at the property, and we feel we struck a great balance between presenting all the information on the various options while still keeping the cards engaging and enticing. 
The Towaliga River Retreat team will use the logo designs for all the property branding – their online presence, in-person signage, and (of course) swag. 
Working Together to Promote and Build Up Middle Georgia
Again, we loved working on this project and getting to know everyone involved. 
This spot will definitely become a destination location for locals and tourists alike, bringing even more business and visitors to our area. And because it's going to be a recognized tourist destination for people from all over, it was, of course, essential we help them look legit. We always love doing that, and we're so proud of what we accomplished for the Towaliga River Retreat. 
We honestly can't wait to stay in the cabins, and look forward to buying a sweatshirt or two (and we hope to see you walking around in one as well)!