Branding and Website Design for a New Festival in Brunswick, Georgia: Southern Bounty Festival
Branding and Website Design for a New Festival in Brunswick, Georgia: Southern Bounty Festival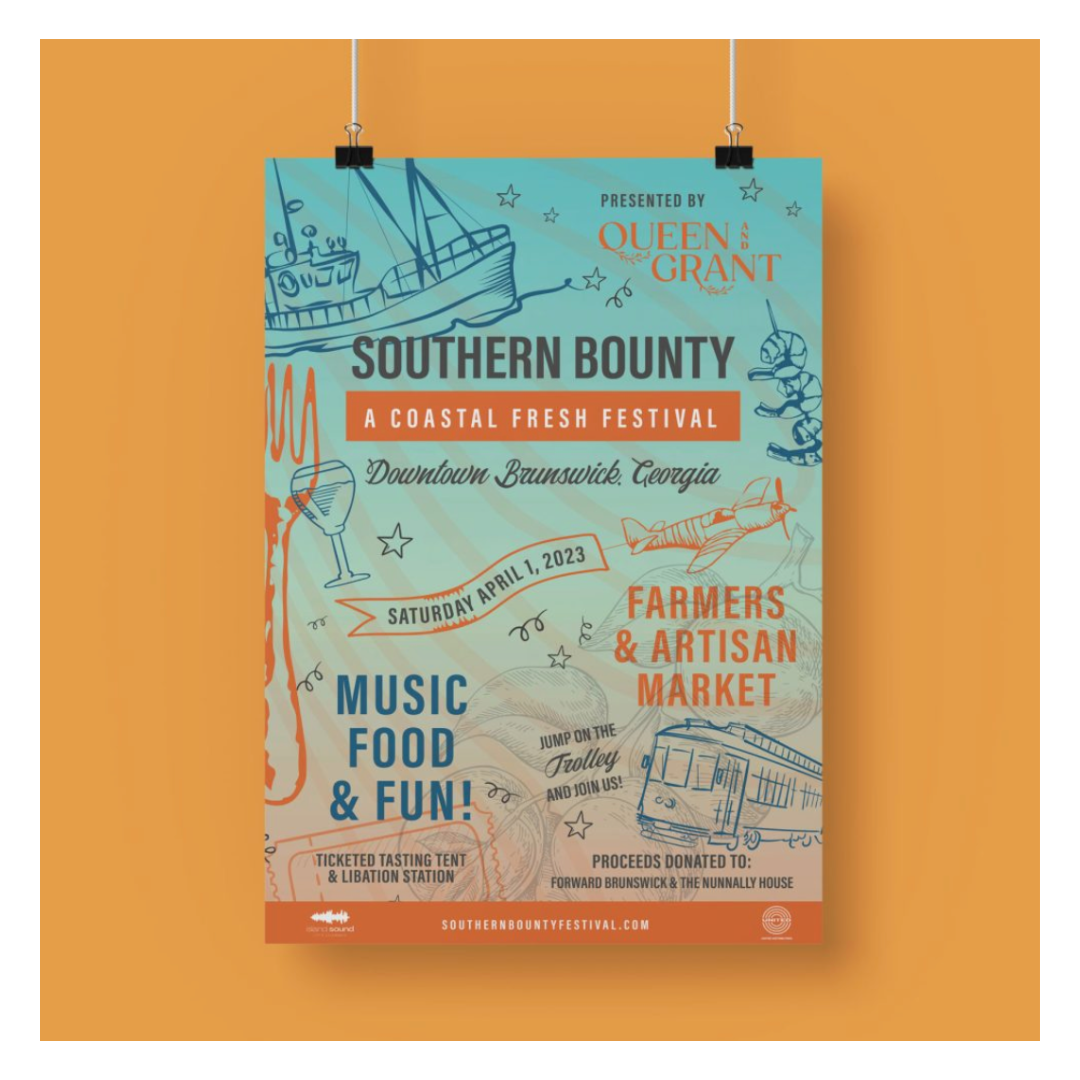 We're excited to share a recent branding and design project we enjoyed working on at Elizabeth Schorr & Co. – the Southern Bounty Festival, happening on April 1st!
The Southern Bounty Festival is a brand new event that celebrates the rich culture and heritage of the Southern United States. It's a unique festival that brings together the best of Southern food, music, and art. It is a must-attend event for anyone interested in experiencing the charm and beauty of the region.
We recognized the importance of creating a strong brand identity for the Southern Bounty Festival to help it stand out in a crowded marketplace. We worked closely with the festival organizers to develop a brand strategy that captured the essence of the event and to design a logo and visual identity that would be memorable and unique.
The design captures the festival's focus on food and agriculture and celebrates Southern hospitality and charm. We also created a comprehensive visual identity system for the festival, including a color palette, typography, and graphic elements, that helped to reinforce the festival's image in the minds of attendees and potential visitors.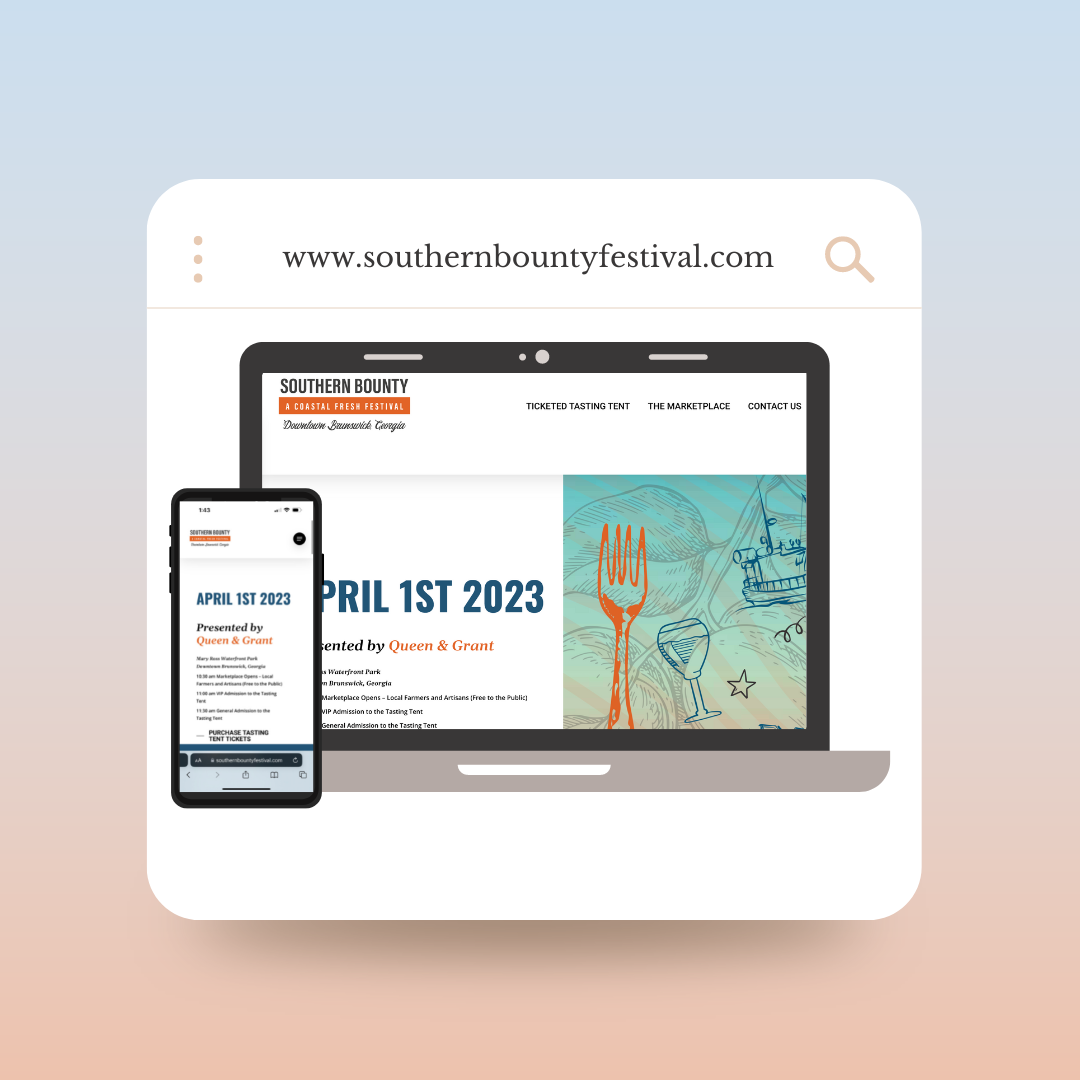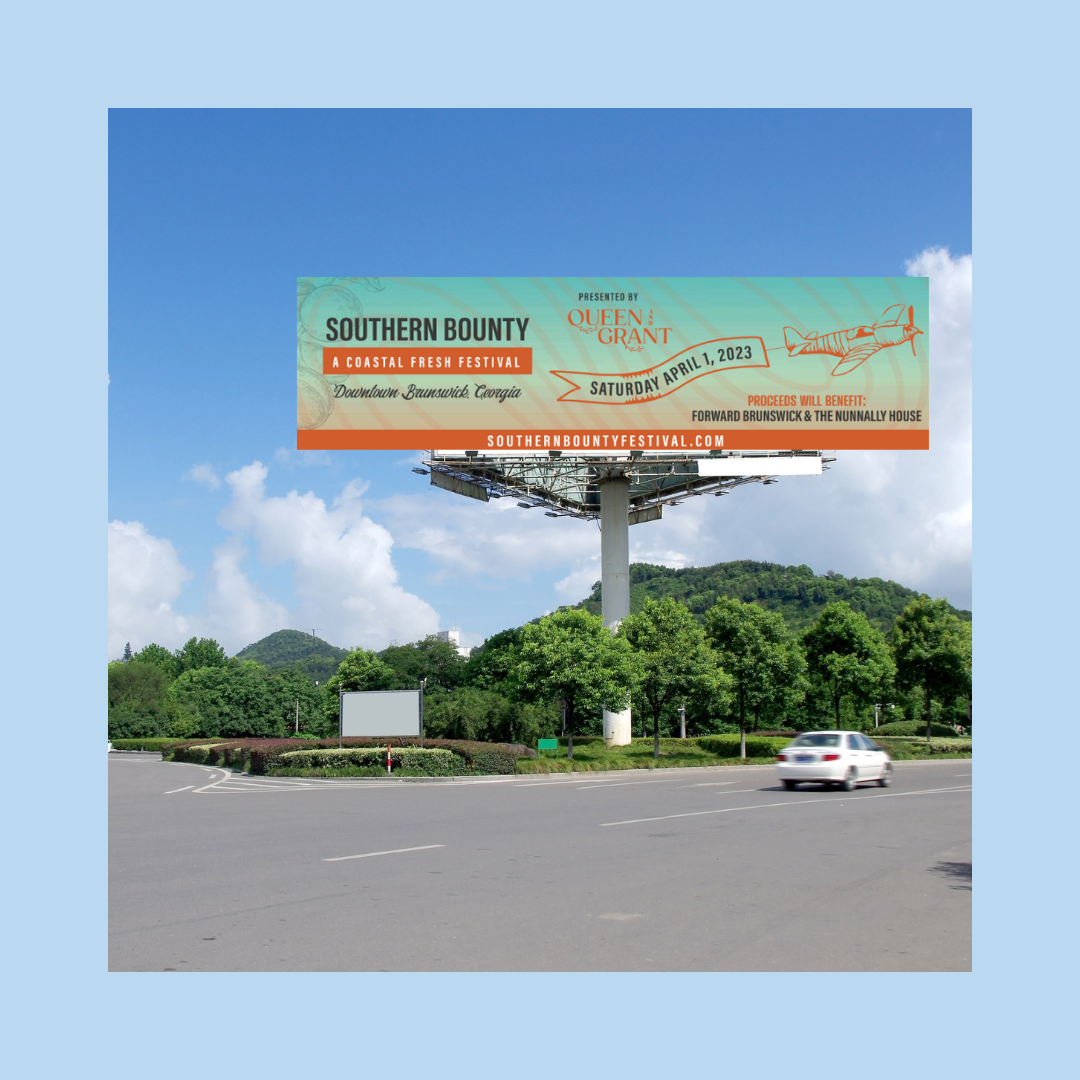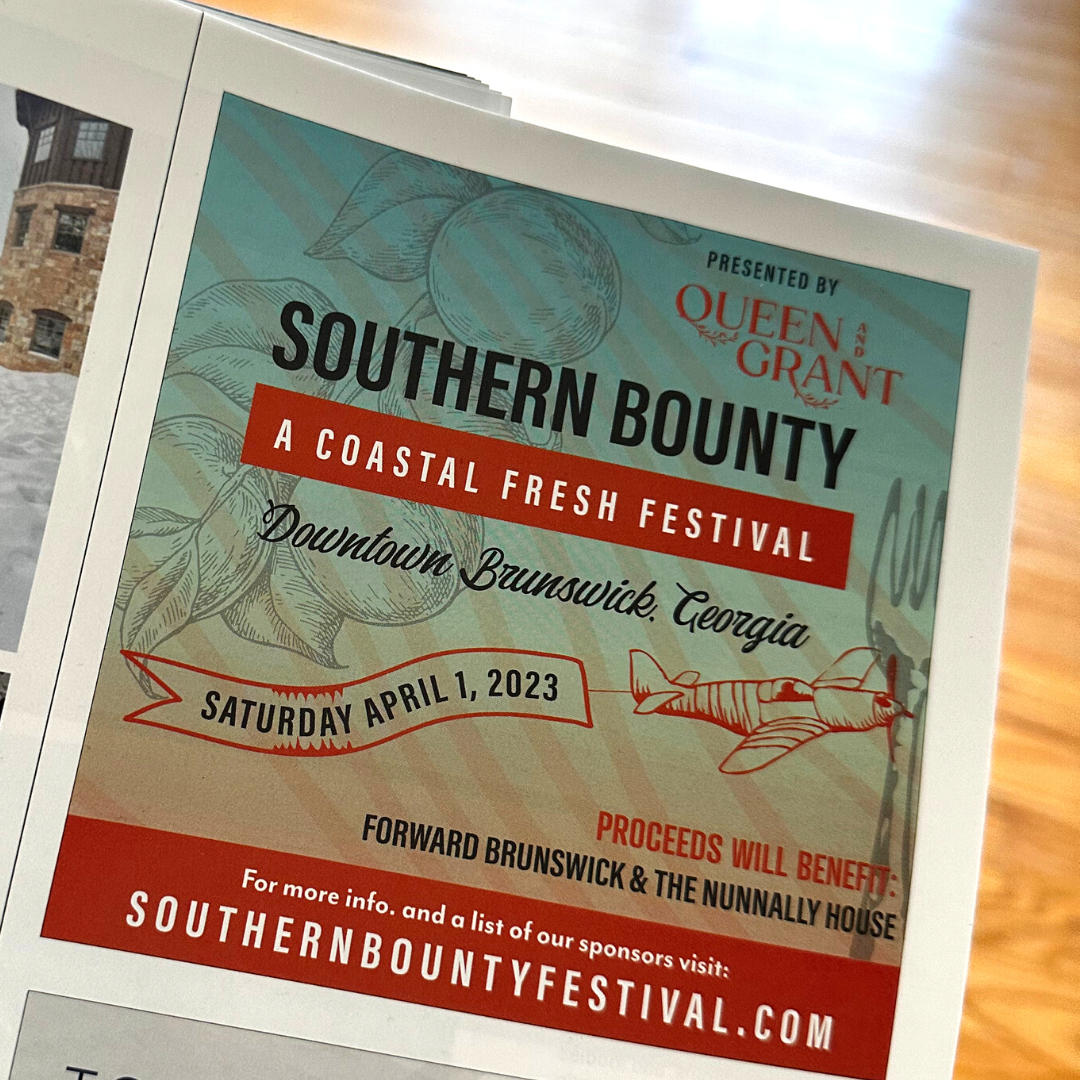 But beyond the branding and design work, what makes the Southern Bounty Festival truly special is the event itself. The artist and farmers marketplace is free to attend, offering a wonderful opportunity to browse and purchase unique goods from local vendors. And for those who want to taste some of the best local food and drink, the ticketed tasting tent is not to be missed! Local restaurants will be offering lite bites and libations, showcasing the incredible culinary talent and creativity of the Southern region.
If you're in the area of downtown Brunswick on April 1st, 2023, we hope to see you there! It's sure to be a wonderful event that celebrates the unique and rich culture of the Southern United States, and offers a great opportunity to connect with the community and support local businesses. Purchase tasting tickets here.
Words from Southern Bounty Festival 
"The passion for community, forward-thinking, and inclusion is what the festival was birthed in. These days, both time and attention are spread so thin! Trusting somebody to create something that will get attention and keep it is paramount. Add to that seemingly impossible task is encompassing the passion behind the project! Elizabeth Schorr & Company have done that. They balance listening to your ideas in your vision with providing professional feedback and out-of-the-box solutions and ideas! 
Since this is the first event, if not for them and their expert production, I do not doubt that sponsors, participants, and festival goers would not feel confident investing in the event! I am grateful, and our community is better because we have them as a resource!" 
– Brittany Jenson