Branding and Logo Design for Quill Cocktail Bar
Branding and Logo Design for Quill Cocktail Bar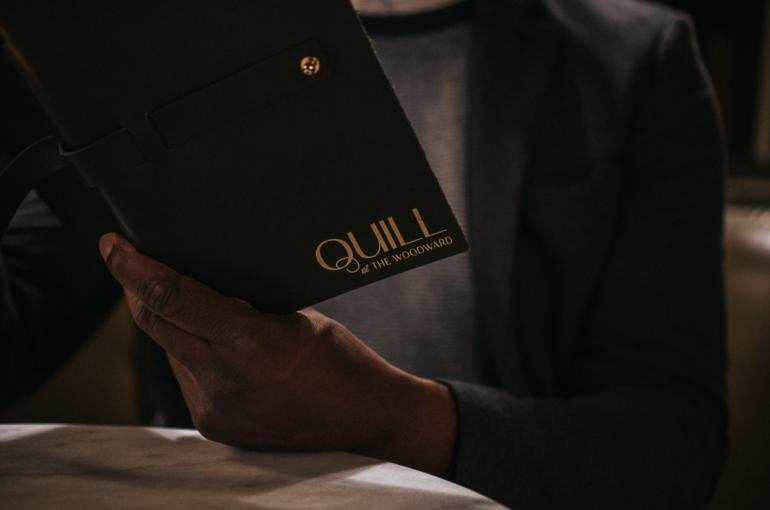 "Quill Cocktail Bar is a beautiful speak-easy-style bar in an intimate setting that pays tribute to the literary arts located in downtown Macon, Georgia. There is also handsome open-air rooftop seating bright with creative vibes."
"Brilliantly designed and thoughtful cocktails from the description to taste and presentation, you feel as special as the company you bring with you. Get lost in the literary discoveries behind the decorum, as everything is intentional."
These are quotes pulled from social media after the opening of the swanky, new cocktail bar, Quill (350 Second Street, Macon, GA, United States, Georgia). ES&Co. first began discussions with the
Moonhanger Group
in fall of 2021 about branding and logo design for a new hotel and bar they were planning to open. After months of discussion, brainstorming, naming and name changes it is surreal to read quotes like the above. Being included in the early conversations with business owners about a new venture is one of Elizabeth's favorite parts of the process. You'll see below that some of our initial design concepts included a name "Clovis & Quill". Through the process of narrowing the vision, the "clovis" part was dropped and "Quill" was born.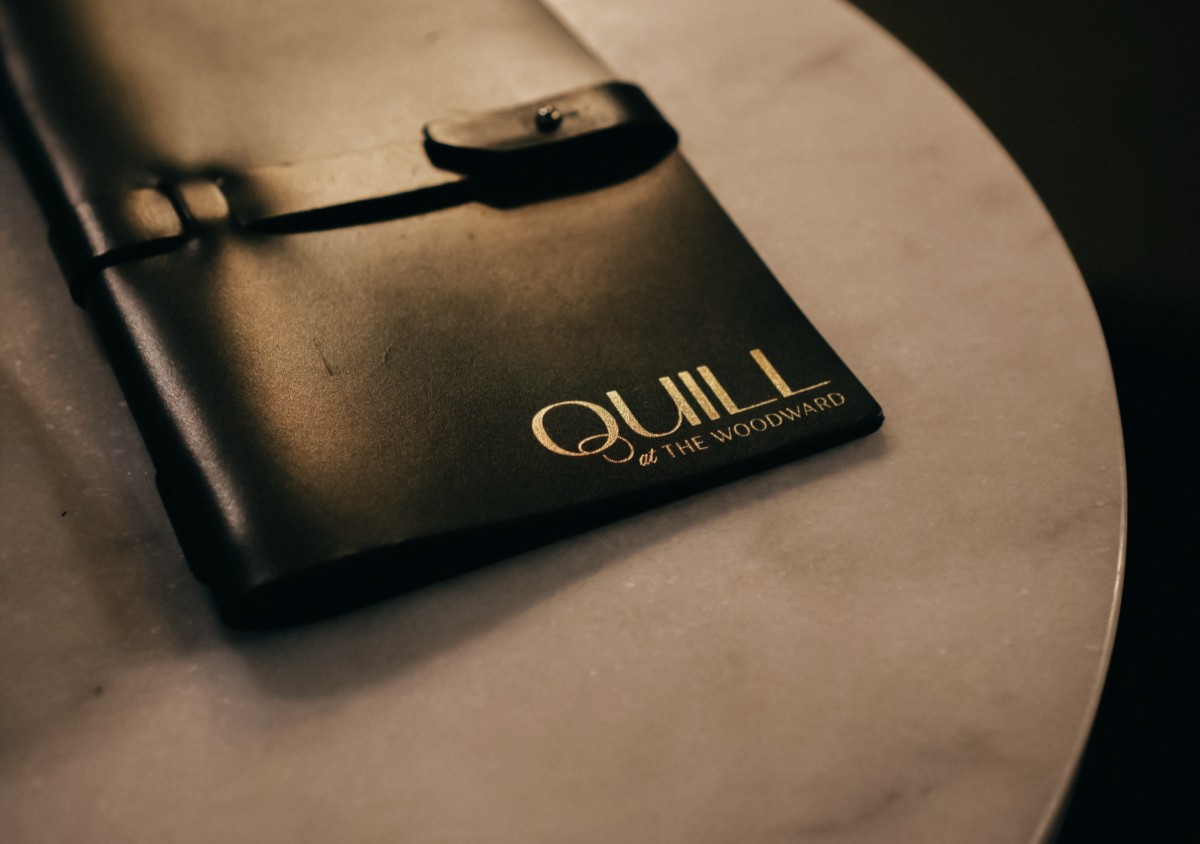 Final logo stamped in gold foil on drink menus
Design review with Moonhanger team. 
Designs from the cutting room floor.
Final logo design by Elizabeth Schorr & Co.
When brands want a simple/clean look it's our job to search for little touches that provide a bit of quirk and personality to carry the mark as a unique brand.
While our logo designs have appeared on everything from clothing to beer cans, trucks, boats, and all kinds of swag, we think this is the first iron gate ever created with a logo designed by ES&Co. It takes our breath away!