Distillery Branding and Package Design
Distillery Branding and Package Design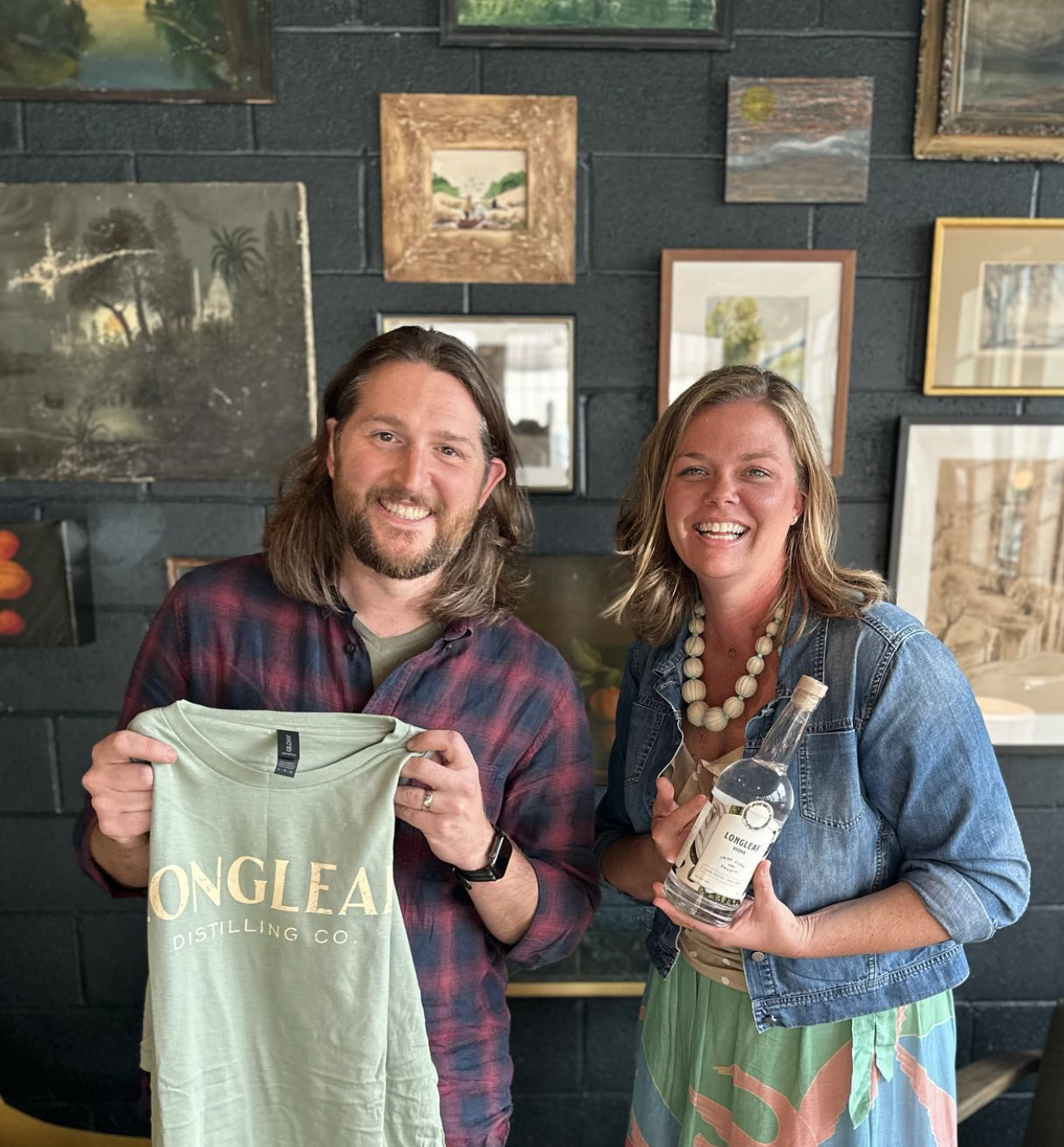 Hey everyone, it's me, Elizabeth Schorr, and I'm thrilled to announce that we've now added Distillery branding and package design to our portfolio with the launch of Longleaf Distilling Co.! I have to admit, I'm still pinching myself over this one. We've had the honor of working with some amazing brands over the years, but there's something extra special about crafting a brand identity for a distillery. Maybe it's the fact that we get to help bring a great product to life or maybe it's just because we love a good cocktail. Either way, we're excited to share our latest project with you.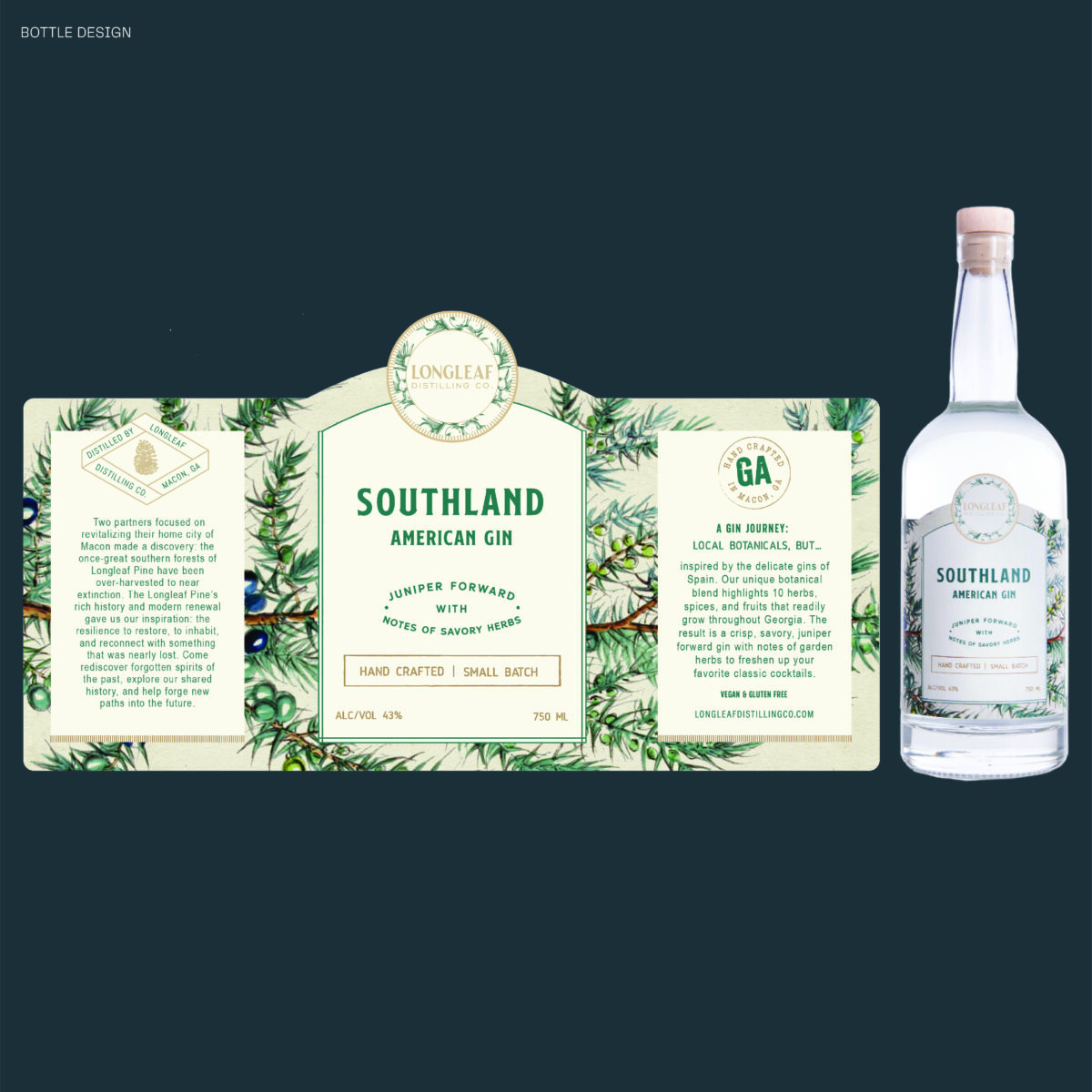 We had the pleasure of working with the Longleaf Distilling Co. team on everything from logo design to trade show booth design, and I have to say, we're pretty proud of the result. The team at Longleaf Distilling Co. had a clear vision for their brand, and it was our job to help bring that vision to life.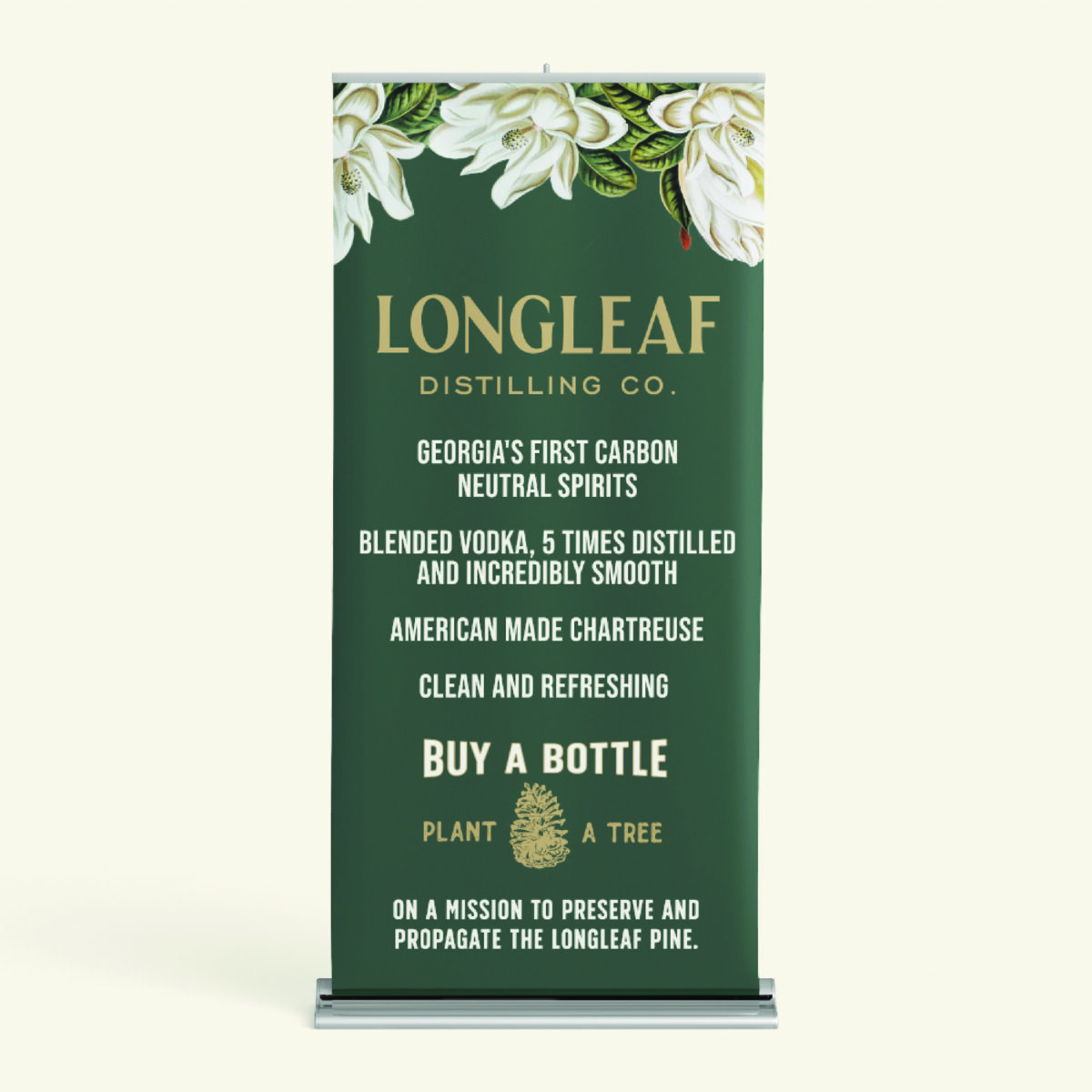 From the get-go, we knew that we wanted to create a brand that was both distinctive and authentic. After all, when it comes to spirits, consumers are looking for something with a little personality. We worked closely with the Longleaf Distilling Co. team to develop a brand identity that captured the essence of their product and resonated with their target audience. From the logo design to the package design and bottle labels, every detail was carefully considered to ensure that the brand would stand out on store shelves.
But we didn't stop there. We also created an array of branded swag, including t-shirts and hats, that perfectly complemented the overall brand aesthetic. And to help Longleaf Distilling Co. get the word out about their brand, we even designed billboards and tradeshow booth materials that helped them make a splash at events.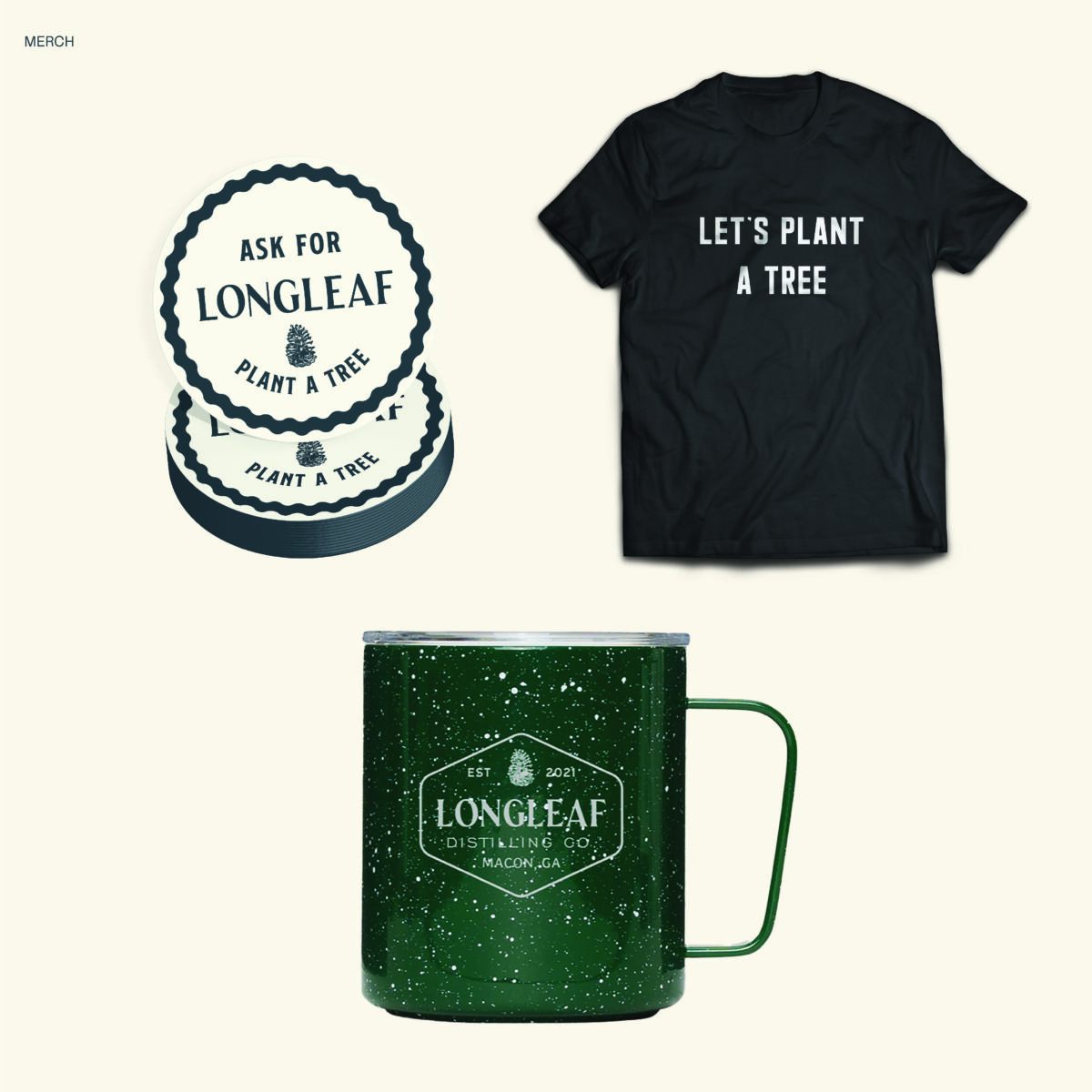 At the end of the day, we're just happy to be a part of the amazing work that Longleaf Distilling Co. is doing. It's always an honor to work with a brand that's passionate about their product and committed to quality. We're grateful to have had the opportunity to help them bring their vision to life, and we're excited to continue our work in the world of Distillery branding and package design. So, cheers to good design, people who appreciate good design and Longleaf Distilling Co.!
Learn more about Longleaf and how they're helping further the life of the Longleaf pine on their website: www.longleafdistillingco.com