Brand Design for Poppy's of Macon
Brand Design for Poppy's of Macon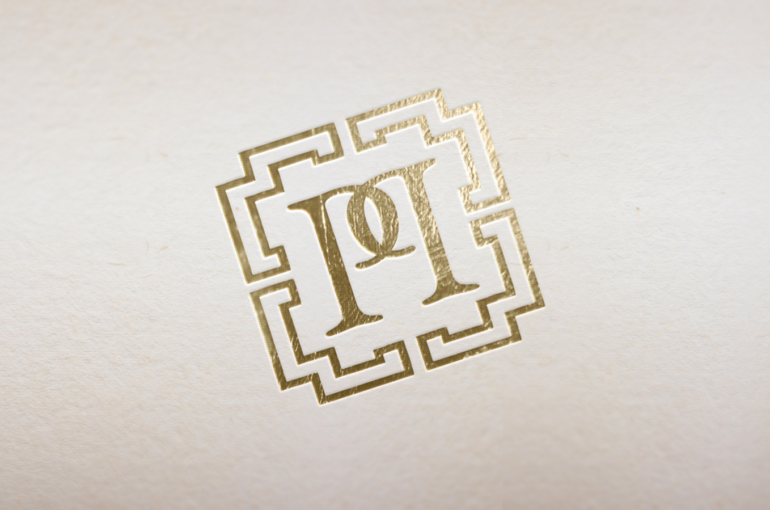 Last spring, ES&Co. had the pleasure of working with one of Georgia's most popular interior retailers, Poppy's of Macon! Poppy's is located at 310 6th Street in downtown Macon.
Poppy's is passionate about transforming vintage antique pieces into unique, one-of-a-kind treasures for the home. They specialize in Faux bamboo, rattan, Chippendale, chinoiserie, wicker, antique sideboards, bow front chests, oushak rugs, new upholstered furniture, and more. 
When Poppy's first reached out to Elizabeth, she was excited to work with the owner, Mary Frances Entwistle. She'd heard and seen so much about the furniture on social media and from friends, but it wasn't until stepping into the large space on 6th Street that she truly understood the excitement and passion behind the brand. Poppy's was headed towards a new level of success. As they toured around the space, it was clear that a legit business was evolving and what was needed was only to look legit. They had all the pieces in place but needed the push that a custom logo and brand brings. The reason we do what we do at ES&Co. is to help businesses and organizations who are legit look legit. This made Poppy's a perfect fit!
Leaving Poppy's that day, ideas were flooding for colors and fonts. Elizabeth met with the design team, and together they produced the perfect look and vibe Poppy's needed.
The Process
For every branding project we begin, we never know how many concepts we may present in the first round of designs. Some other agencies may deliver six black and white ideas with two rounds of revisions etc. We have found that the design process is not as structured as that. After discussing needs, we go away, begin design, and present an unknown number of looks determined by the design process. For Poppy's, we had lots of ideas. Here are some of those original designs: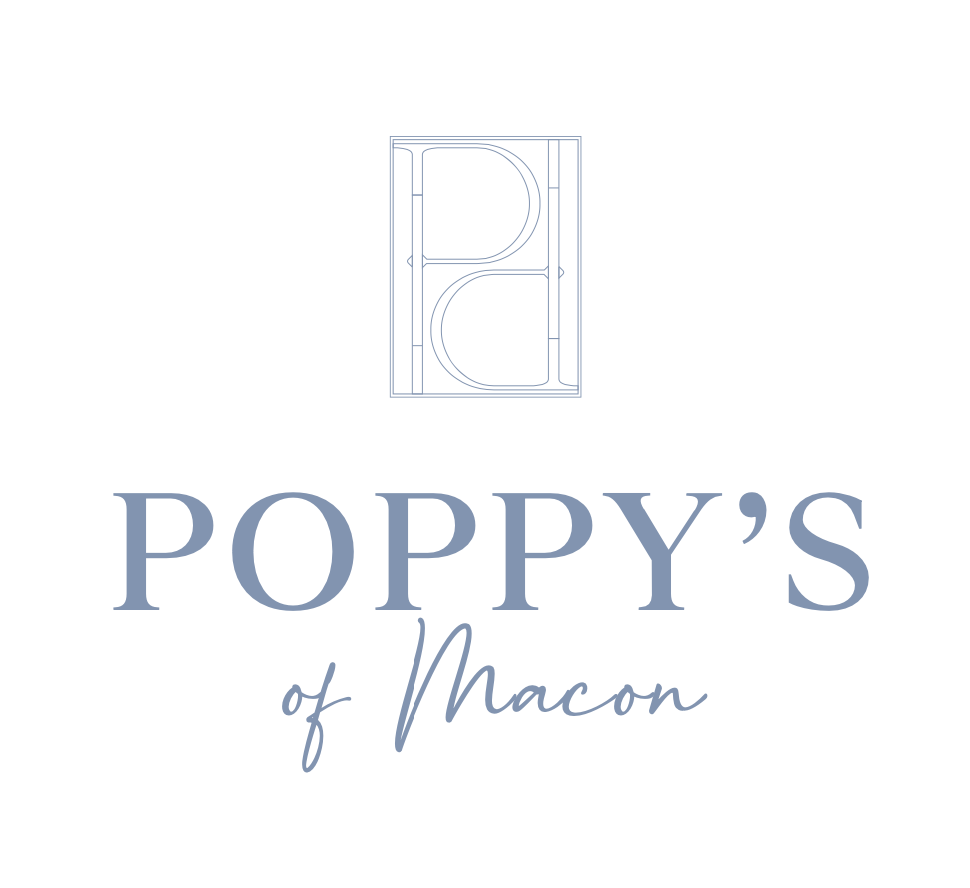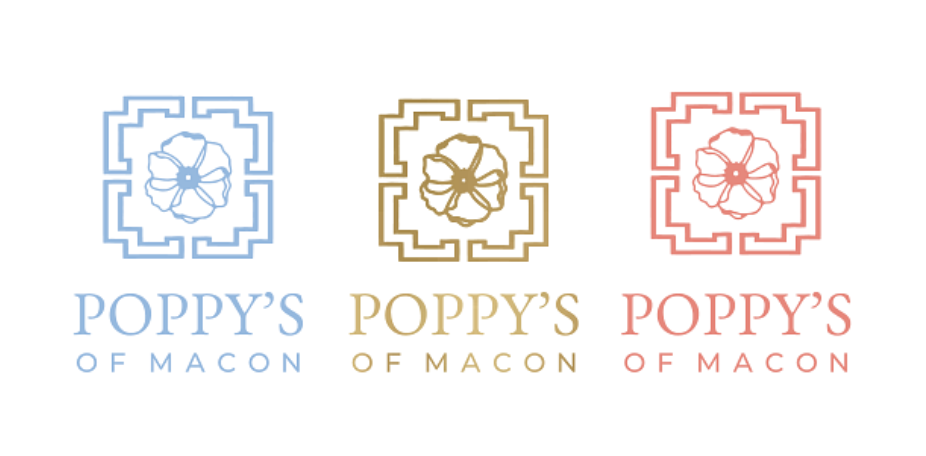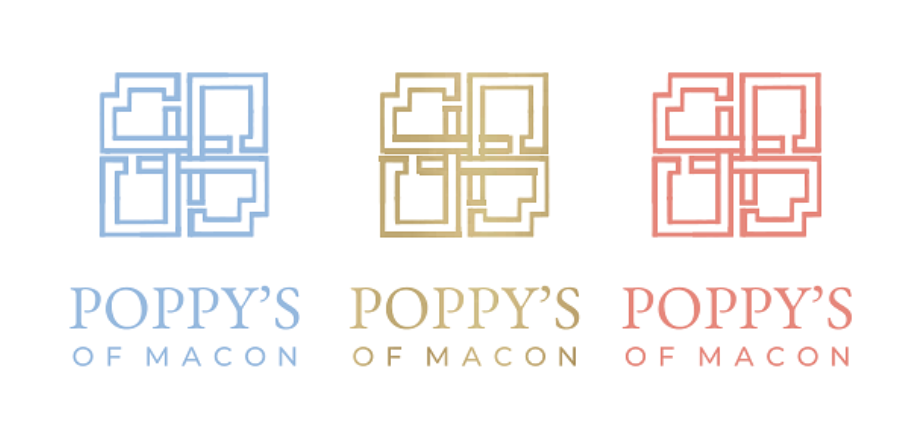 After multiple rounds of revisions and refining the look and feel to perfection, Poppy's now has a brand that can be implemented in creative ways and will stand the test of time. 
Our Brand Mood Board for Poppy's:
The Final Main Logo Design
Besides the actual design time, the second best part of designing a logo is seeing how businesses incorporate your direction into their day-to-day operations. Little subtle touches of brand colors and vibe help make customers connect the dots of an overall brand. 
Poppy's uses blue tags on all of their pieces and the icon throughout their customers' experience to reinforce the Poppy's brand. Follow them on instagram: @poppysofmacon (they just celebrated passing 20K followers) or support them in Macon or by shopping www.poppysofmacon.com