Branding for Bear's Books
Branding for Bear's Books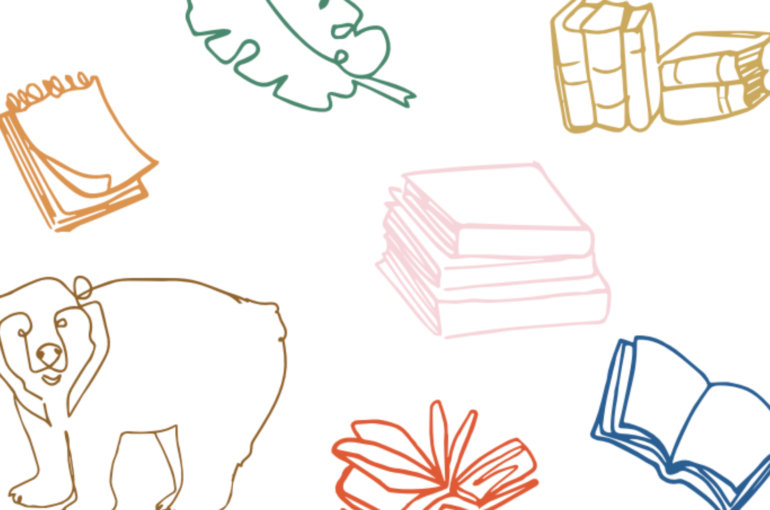 Bear's Books is a place to connect with all things literary.  It features author interviews, tips for reluctant readers, and essays on writing.  Bear's Books hosts monthly events—book talks, game nights, and social events for readers.  Writing workshops are coming in January 2023!
We started this branding project the same way we do every project. Finding inspiration. Cozy, colorful book stores were where we would go in our minds as we explored typography and graphic element options. Here are some images we pulled from for our original mood board. 
This summer while Elizabeth was in Telluride, Colorado, she visited a spot, Between the Covers and High Alpine Coffee where she got the Bear's Books vibes as soon as she walked in the door. Here is a video from that morning. 
Proof that even when we step away from the computer, we are always thinking about our clients and projects. Finding inspiration everywhere we go! 
The Bear's Books logo package included a primary logo.
Along with a secondary logo. The secondary script is a more casual design and perfect for certain applications. Both logos can be used interchangeably depending on the space or layout needed. 
And finally, the pièce de résistance. This set of custom icons hand drawn by graphic designer, Elena Garza. These icons allow Bear's Books to add touches of thoughtfulness to every blog post, event, or social media post. A common thread that feels thoughtful and intentionally weaves everything together.