How to Bragg Jam 2022
How to Bragg Jam 2022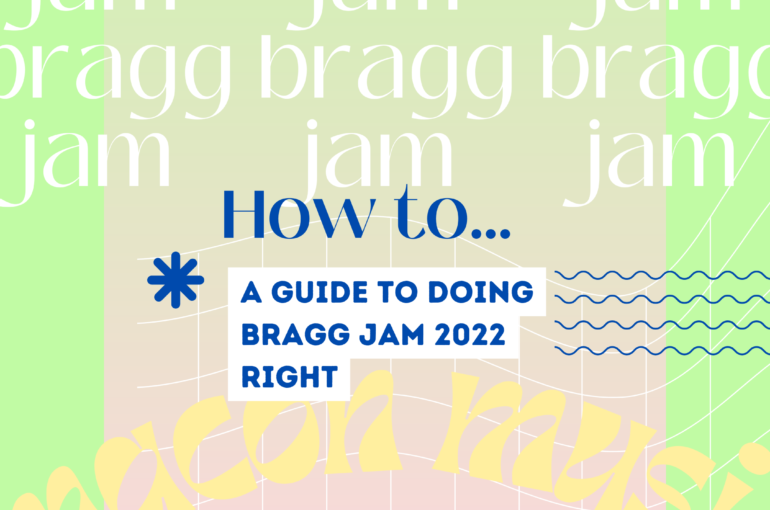 It's the hottest time of year in Macon, Georgia and that only means one thing… it's Bragg Jam time! 🙂
Bragg Jam's mission is to create, curate, support and promote live music experiences in Macon, Georgia.
Bragg Jam has contributed nearly a million dollars in artist fees for paid performances and tens of thousands in charitable support for community projects like the Ocmulgee Heritage Trail and Amerson River Park.
Bragg Jam has a passion for connecting Macon audiences to great music through artists, both local and afield. Elizabeth proudly serves on the board.
Now that you're up-to-speed on what Bragg Jam is. It's time to dive into the details of this year's summer concert crawl.
Start by grabbing your ticket! You'll save if you order before Saturday.
General Admission Ticket (Advanced Purchase) – $40
VIP Ticket – $150: This ticket gets you a wristband for access to all venues, a t-shirt, as well as unlimited access to our exclusive VIP lounge at Blacksmith Shop featuring complimentary drinks. Please note that drinks from the VIP Lounge are for VIP wristband wearers only.
Next, take a look over the schedule on Bragg Jam's website, designed and developed by ES&Co. You can also past the time by listening to this year's artists in the curated spotify playlist found there.
The Party Starts on Thursday
Friday is for resting and hydrating. You have a sweaty Saturday ahead of you, so get some rest and drink extra water.
Our Georgia College and State University intern, Maimee Henderson, whipped up a snazzy Google Map which highlights all of the venue locations. We are excited to share that ES&Co. will be a stage sponsor for the Outdoor Stage at Crazy Bull on Saturday!
No better way to start the day than with breakfast at H&H. Check out the menu and try the Midnight Rider biscuit!
After breakfast, it's time to let the kids run wild. Head down Cherry Street to the front lawn of the Georgia Sports Hall of Fame for Bragg Fam.
Bragg Fam is a free festival for children of all ages on Saturday from 9am to 1pm. There will be multiple bounce houses, a live DJ, along with other musical performances.
12 pm Pre-Party at Fall Line
It's time to grab lunch and, of course, a beer because it is already HOT! Visit Fall Line Brewing Co. for the best beer in Georgia and more free music from Front Porch Radio live in the beer garden from 12-3 pm! 
3-5 pm Home to Nap, Shower and Welcome the Babysitter
You're gonna wanna dress COOL.
Screenshot this schedule for reference later. The Buckleys will kick things off at Grant's Lounge starting at 5:15 pm. Read about why they're special to Bragg Jam here.